A MATHEMATICAL HERITAGE IN THE MAKING
YOUNG PROBABILISTS AND THEIR SCIENCE TODAY
The Cournot Centre is collecting interviews with young probabilists. How do they define probability? How do they relate to its past, and how do they see its future? Where do they place themselves in the field? How do they work and interact with each other?
The project is based on a series of interviews with young French-speaking researchers, questioning them on their perceptions of the discipline, of their own work and of the diffusion of probability throughout society.
A film, based on the interviews, will present a collective portrait of today's young French-speaking probabilists.
VISITING SCHOLARS
VISITING SCHOLAR 2019
The Cournot Centre and Foundation invited in 2019 Charles Tapiero of New York University, a renowned mathematician, known most notably for his work in financial engineering and his contributions to fractional finance.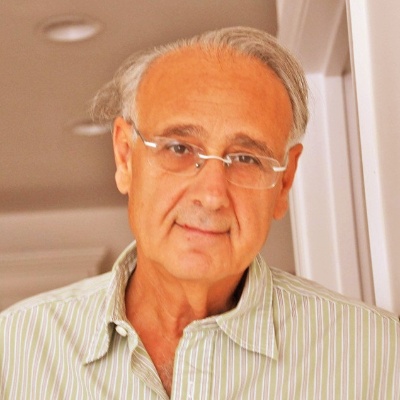 Charles Tapiero
Charles Tapiero is a Distinguished Professor of Financial Engineering and Technology Management and founder and Chair (2006–2016) of the Department of Finance and Risk Engineering at the Tandon School of Engineering at New York University. He was Assistant and Associate Professor at Columbia University and has also held academic positions at the Hebrew University, the University of Washington, Case Western Reserve University, ESSEC in France, the Bar Ilan University in Israel, where he founded the Financial Mathematics Programme, and Concordia University. Professor Tapiero has published over 17 Books and 450 academic papers.
VISITING SCHOLAR 2018
The Cournot Foundation invited during the 2018–2019 academic year, George Papanicolaou from Stanford University, an eminent mathematician known for his research in applied mathematics and stochastic processes. His research has been widely used in economics and finance, and more generally in data analysis.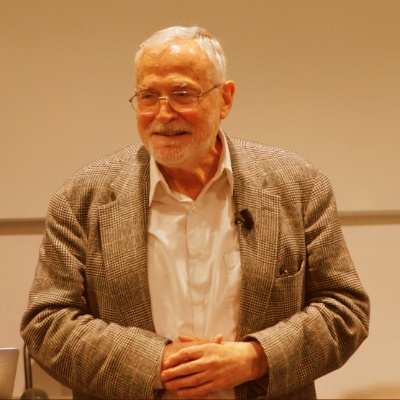 George Papanicolaou
George Papanicolaou is a Professor at Stanford University, holding the Robert Grimmett chair in mathematics since 1997. He is also a member of the American Academy of Arts and Sciences, the US National Academy of Sciences, the Society for Industrial and Applied Mathematics and the American Mathematical Society. He was awarded the ICIAM Lagrange Prize in 2019. The invited plenary speaker at the International Congress of Mathematicians in 1998, he also received a Docteur Honoris Causa from the University Paris VII in 2011, was the recipient of the William Benter Prize in Applied Mathematics in 2010 and the SIAM John von Neumann Prize in 2006.
SENIOR RESEARCH FELLOWSHIP 2017-18
During the 2017–18 academic year, the Cournot Centre and Foundation financed an original research programme on volatility led by senior researcher Knut Sølna.
Knut Sølna's main research interest involves problems with multiscale structure and uncertainty. During his Senior Research Fellowship year in France, he worked on several problems that concern modelling in terms of dynamic systems driven by multiscale processes, with particular focus on inefficient markets. He studied the detection of inefficiency through data analysis, as well as descriptions that gave a consistent mathematical characterization of such markets, focusing particularly on markets with a turbulent character. Prices, for example, have a complex statistical structure of a kind also seen in complex turbulent physical systems. He also considered to what extent regime changes and such market behaviour can be understood in terms of endogenous development and/or institutional changes.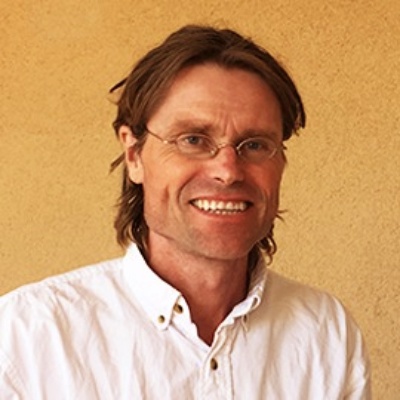 Knut Sølna
Knut Sølna is a Professor in the Department of Mathematics at the University of California at Irvine. He received his undergraduate and Master's degrees from the Norwegian University of Science and Technology and his doctorate from Stanford University. He was an instructor at the Department of Mathematics, University of Utah, before coming to Irvine. His research has been funded by the Office of Naval Research (ONR), the Defense Advanced Research Projects Agency (DARPA), the National Science Foundation (NSF) and the Air Force Office of Scientific Research (AFSOR). He received the Shell Award for his Master's degree, including an audience with the king of Norway. A recipient of the the Norsk-Hydro Award for his Ph.D., Sølna also holds a Sloan Fellowship award.
ROBERT SOLOW POSTDOCTORAL FELLOWS 2003—2017
The Cournot Foundation awarded up to five Robert Solow Postdoctoral Fellowships each academic year from 2003/2004 to 2016/2017 to researchers of all nationalities.
The Cournot Centre's Scientific Team chaired by Robert Solow selected the postdoctoral fellows based on their applications.
FELLOWSHIP WINNERS

2016 / 2017
Lionel Almeida (Université Paris Ouest), Giulia Meloni (University of Leuven)

2015 / 2016
Julia Cajal (University of Warwick), Maddalena Cavicchioli (University of Modena), Jacob Seifert (University of St. Andrews), Tymon Sloczynski (Warsaw School of Economics)

2014 / 2015
Andrea Ariu (Université catholique de Louvain), Baptiste Françon (Université Paris I), Bruno José Trancoso da Rocha (University of Essex)

2013 / 2014
Elizaveta Archanskaia (Sciences Po, Paris), Giorgia Barboni (Université Sant'Anna, Pisa), Bassel Tarbush (Université d'Oxford)

2012 / 2013
Marlène Isoré (Sciences Po, Paris), Michela Limardi (Paris School of Economics), Alessia Russo (University of Bologna)

2011 / 2012
Timo Hiller (Institut Universitaire Européen, Florence), Nawid Siassi (Université Carlos III de Madrid), Fabio Verona (Université de Porto)

2010 / 2011
Majid Al-Sadoon (University of Cambridge), Celia Badillo Bautista (University of Essex), Elodie Djemai (Toulouse School of Economics), Selin Özyurt (Université Paris IX), Judit Vall Castello (Maastricht Graduate School of Governance)

2009 / 2010
Juan Francisco Carluccio (E.H.E.S.S., Paris), Jean-Paul Carvalho (University of Oxford), Gaetano Gaballo (Université de Sienne), Friedrich Pöschel (Université de Rome), Sorin Krammer (M.I.T.)

2008 / 2009
Maria Bas (E.H.E.S.S., Paris), Tim Friehe (Université de Tübingen), Julien Grenet (E.H.E.S.S., Paris), Zacharias Maniadis (University of California, Los Angeles)

2007 / 2008
Mickael Béaud (Université de Franche-Comté), Daniel Danau (Université de Lyon II), Gabrielle Fack (Harvard University), François Le Grand (E.H.E.S.S., Paris), Blandine Zimmer (Université de Strasbourg)

2006 / 2007
Alexis Bienvenu (Université de Paris I), Thanh Quang Le (Australian National University), William Nilsson (Université Umeå), Pierre-Alain Taillard (E.H.E.S.S., Paris), Ahmed Tritah (Institut Universitaire Européen, Florence)

2005 / 2006
Emily Christi Cabegin (De La Salle University, Manila), Camille Cornand (Université de Lyon II), Lilas Demmou (C.E.P.R.E.M.A.P., Paris), Desiree Desierto (University of Nottingham), Fabio Mariani (Université de Louvain)

2004 / 2005
Mathias Hungerbühler (Université de Louvain), Alessandra Luzzi (Université de Pise), Hind Sami (Université de Lyon II), Eloïse Stéclebout (Université Paris I), Emmanuelle Walkowiak (Université Paris IX)

2003 / 2004
Nicolas Canry (Université Paris X), Carolina Castaldi (Université de Pise), Paul Ehling (HEC Lausanne), John-Gabriel Goddard (University of Oxford), Jérôme Vandenbussche (E.H.E.S.S., Paris)